The S and Y Story
Superior Electronic Contract Manufacturing Solutions Since 1984
THE S and Y STORY
Now one of America's premier providers of turnkey electronics and printed circuit board (PCB) assemblies, our company began on a back porch.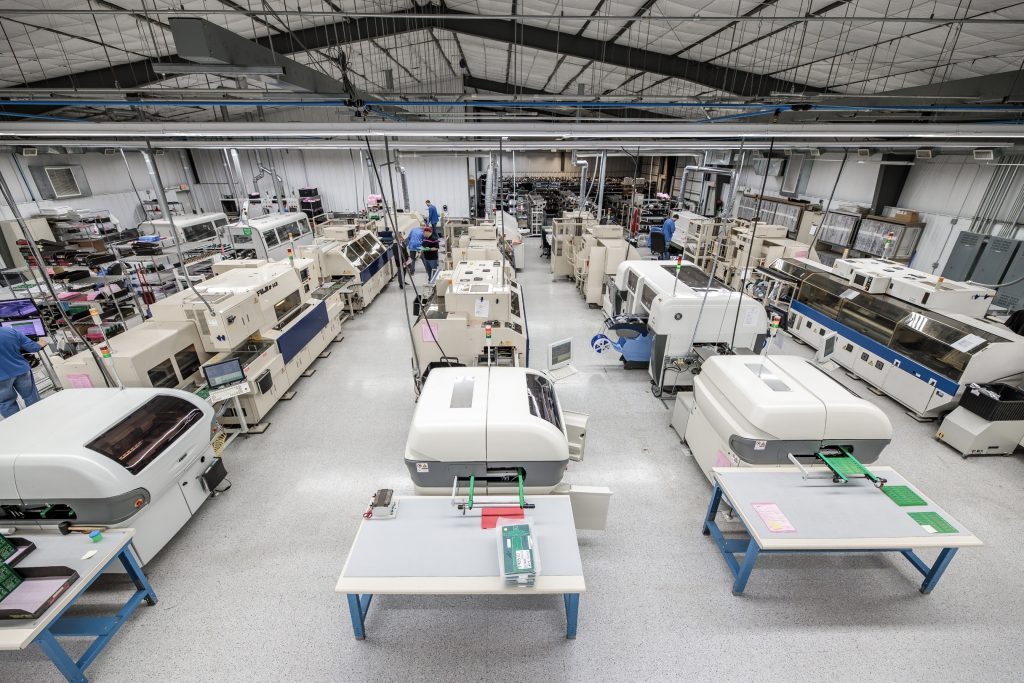 CEO Sandy Foust started S and Y Industries in 1984 on the back porch of a farmhouse in Atlanta, Kansas. She had never even soldered before, but that didn't stop her picking up an iron, learning the trade and starting a precision electronics manufacturing business that would one day grow into a multi-million dollar corporation.
Today, the company provides custom electronic contract manufacturing services for printed circuit board (PCB) assembly, wire harness assembly, as well as electro-mechanical box builds and other turnkey electronics solutions.
---
Relocating Our State-of-the-Art Electronics Production Facility to Winfield, Kansas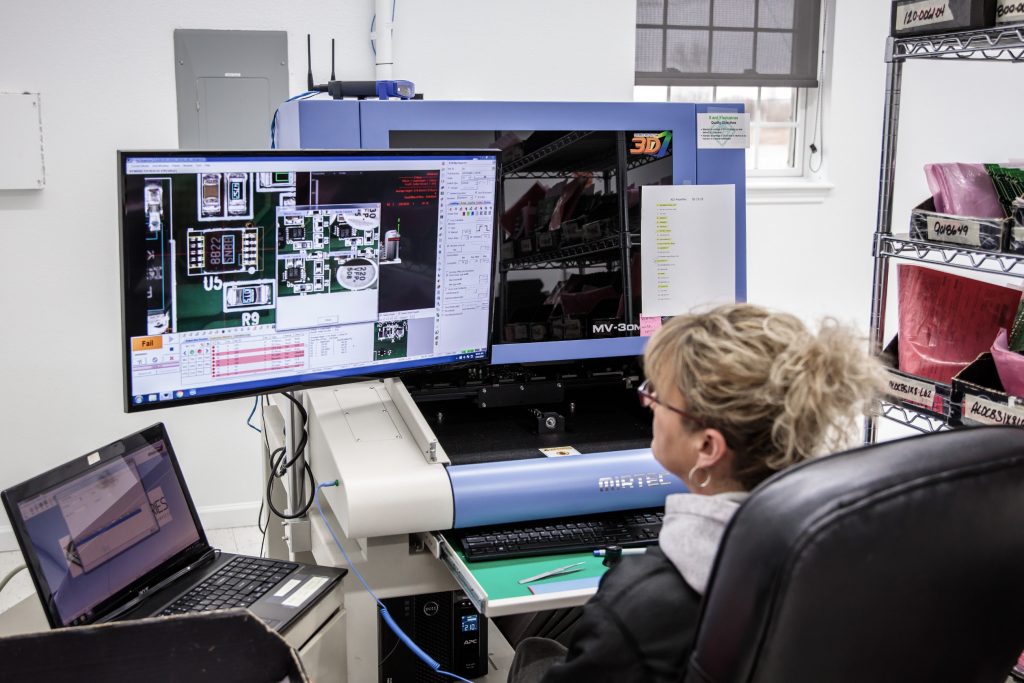 In 1989, S and Y Industries moved to our current facility location in Winfield, Kansas. The company now operates with over 60,000 square feet of manufacturing space staffed by over 100 expert employees who are all dedicated to delivering unbeatable craftsmanship and consistency.
The versatility of our electronics production capabilities enables us to service some of the world's most advanced electronics industries including medical, aerospace, as well as commercial and industrial manufacturing. For over 35 years, leading companies from an array of sectors have relied upon S and Y Industries to deliver unparalleled precision, quality and efficiency with all of our custom-engineered electronics solutions.
---
Family-Owned, Quality-Focused American Manufacturing Services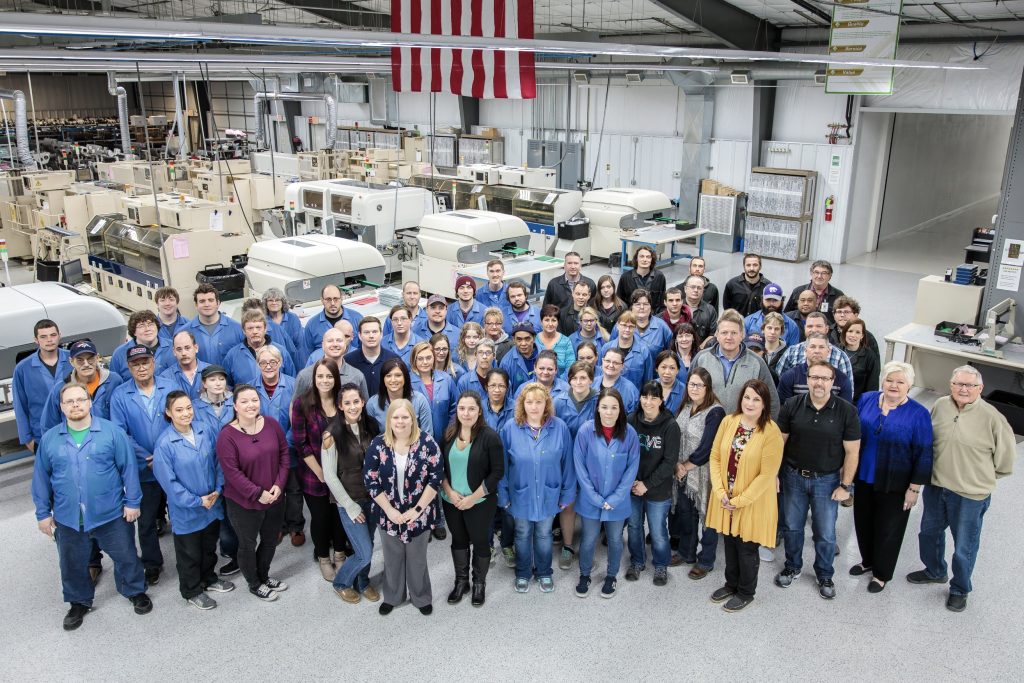 Today, S and Y remains a family-owned and -operated company. Sandy Foust is still the CEO, while her two sons, Dan and John Foust, oversee production operations and sales. Maintaining a family-like atmosphere throughout our company is an important part of the businesses' plan for the future, as we believe it enhances the work environment and empowers our craftsmen to produce the finest products they can deliver.
"People who care about where they work make better products and it shows in everything we send out the door."
– John Foust, SVP – S and Y Industries
---
Customizable Electronic Production and Assembly Solutions Optimized for Your Business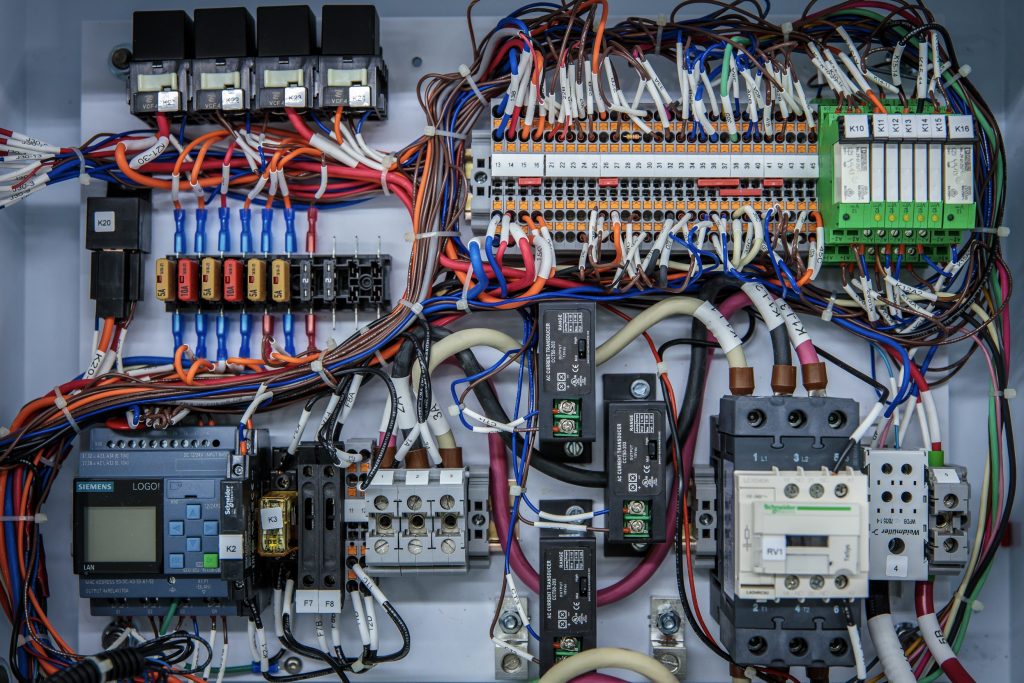 Since the beginning, S and Y Industries has strived to be an extension of our customer's businesses by providing streamlined engineering, manufacturing and assembly services optimized for your precision electronics products. Our mission is to deliver the highest quality products through the most efficient production processes possible to minimize costs while maximizing speed and consistency.
Get in touch today to find out how S and Y Industries can make your purchasing and engineering teams' lives easier through our superior electronics contract manufacturing capabilities.