Stay up to date..
S and Y News
Keep up-to-date on all the latest S and Y Industries news and trade show appearances below.
2021 Electronics Manufacturing Trade Shows
S and Y Industries frequently appears at leading electronics industry events to showcase our engineering and manufacturing prowess in person. Below is a list of our trade show attendances for 2021 and beyond.
S and Y Industries News and Developments
---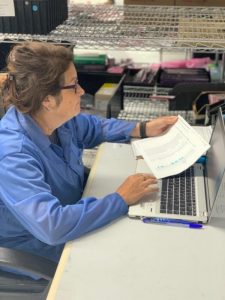 Cindi brings a wealth of experience to her new role as she had previously worked with the S and Y team as an Administrative Assistant / Marketing Coordinator. Before joining S and Y, Cindi spent the majority of her career in the classroom where she was a Junior High English teacher for 18 years.
"Teaching has always been a passion for me,
and I think the skills required to be a
successful teacher will serve me
well in this role."
---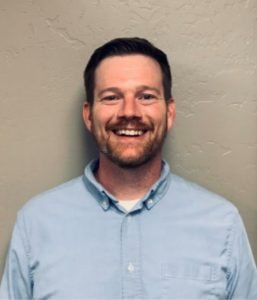 In his most recent role as the Director of Special Projects, Matt Miers helped oversee the implementation of S and Y's new ERP system.
"Matt is someone that has excelled and grown in every position he has held,
and we really wanted to get his ideas to the top of the organization.
Watching him organize and execute such a large and difficult project is
what really let us know he was ready for this kind of responsibility."
-John Foust – Senior Vice President
---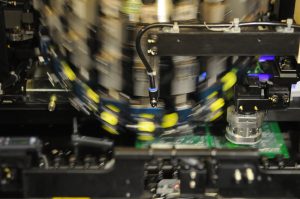 With quick-turns, S and Y anticipates being able to deliver short-run and proto volumes to customers within a week to 10 days of receiving a purchase order.
"The key is limiting our risk exposure on the supply chain side,"
said Foust. "From a production standpoint, we don't see a lot
of limitations as long as we have material in place."
---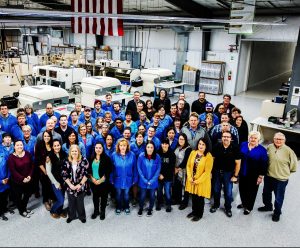 "We cannot be successful without the success of our customers.
As we move forward, rest assured that we will do the right thing
by our customers, and work to keep our team safe."
---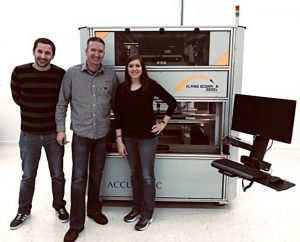 S and Y Industries, Inc. specialists in Electronic Contract Manufacturing Services, is pleased to announce the acquisition of Acculogic's Flying Scorpion 980 DXI Flying Probe Test Platform.
"It's really about staying in front of our customer's needs.
Over the years we have always viewed the organizations we
work with as partners, not just customers. For us, this
technology was imperative to ensure we have the
ability to solve even the most complex production
issues in a fast, cost effective, and value added way."
---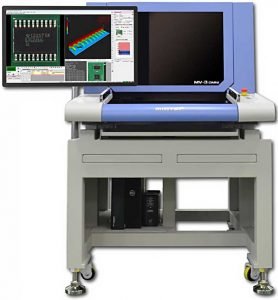 S and Y purchased a MV-3 OMNI 3D AOI system (Automated Optical Inspection). The all-new MV-3 OMNI is configured with MIRTEC's OMNI-VISION® 3D Inspection Technology, which combines MIRTEC's exclusive 15-megapixel CoaXPress industrial camera system with their revolutionary 8 projection digital multi-frequency Moiré 3D technology in a newly designed platform.
"For [over 35 years], S and Y has provided exceptional electronic solutions
to all of our customers. We're known for taking on challenges and delivering
world-class quality solutions. In order to do that, we must team up with
companies like Mirtec that provide quality equipment. With this MV-3,
we can now offer 3D AOI, which allows us to provide customers with
the most advanced inspection available."
---