Our Services
Box-Build Assemblies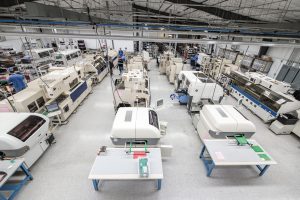 S and Y Industries has dedicated customer-specific teams for performing final product assembly which includes the assembly and integration of not only the PCBA, but also the housing, power supplies and harnesses along with system configuration, functional test, and burn-in services.
Adapt to Customer Needs
By supplying a service for Box-Builds allows S and Y Industries to customize their assembly programs for each specific customer requirements from board assembly to their complete turnkey finished assembly.  Current product categories in our Box-Build Assembly group include medical electronics devices, telecommunications devices, rugged outdoor industrial equipment, environmental units and world-class photography products.