SMT & Thru-Hole Assembly Services
Surface Mount Technology (SMT) and Thru-Hole assembly is the forté of our business at S and Y Industries. By utilizing our state-of-the-art equipment and processes, we are a recognized leader in the Electronic Manufacturing Services industry. The end result is a PCB assembly that has been manufactured according to the requirements and standards that our customers expect.
Some Highlights of Our SMT Assembly Technology and Production Capabilities
Powered by Europlacer Multi-Function SMT Pick-and-Place Machines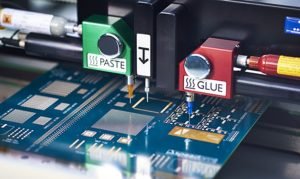 At the core of S and Y Industries' advanced SMT assembly department are multiple precision-based Europlacer iineo+ II machines. As some of the most versatile and efficient multi-function SMT pick-and-place machines on the market, our equipment is capable of handling PCB sizes ranging from 60mm x 60mm all the way up to 1610mm x 460mm.
Other features include 8- or 12-placement rotary heads, 264 8mm feeders as well as up to four internal Jedec trays. With a full suite of precision programming capabilities, our Europlacer SMT equipment is capable of achieving linearity with 1-micron resolution on all axes.
Precision Selective Soldering Capabilities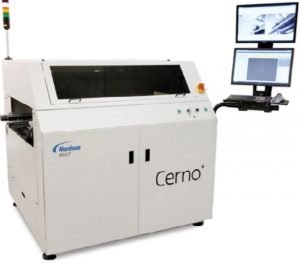 Advanced selective soldering solutions are integral to our SMT assembly services. Our facility utilizes a state-of-the-art Nordson The Cerno® 103IL selective soldering system capable of handling printed circuit boards up to 610mm x 457mm in size. This versatile machine is capable of handling tin-lead, lead-free and HMP solder alloy and uses a feature-rich SWAK-OS 4.0 graphics-based programming software for advanced custom soldering capabilities.
Additional standout capabilities of our SMT assembly department include:
4 Production SMT Lines
2 Dedicated Prototyping Line
Ability to Place Fine Pitch BGA Components
Ability to Place Down to 01005 Components
ROHS and Non-ROHS Wave Soldering
2 Selective Solder Machines w/ ROHS and Non ROHS Capability
IPC Certified Hand Soldering – Certified to Class III Medical Standards